WCS Overlay
Jump to navigation
Jump to search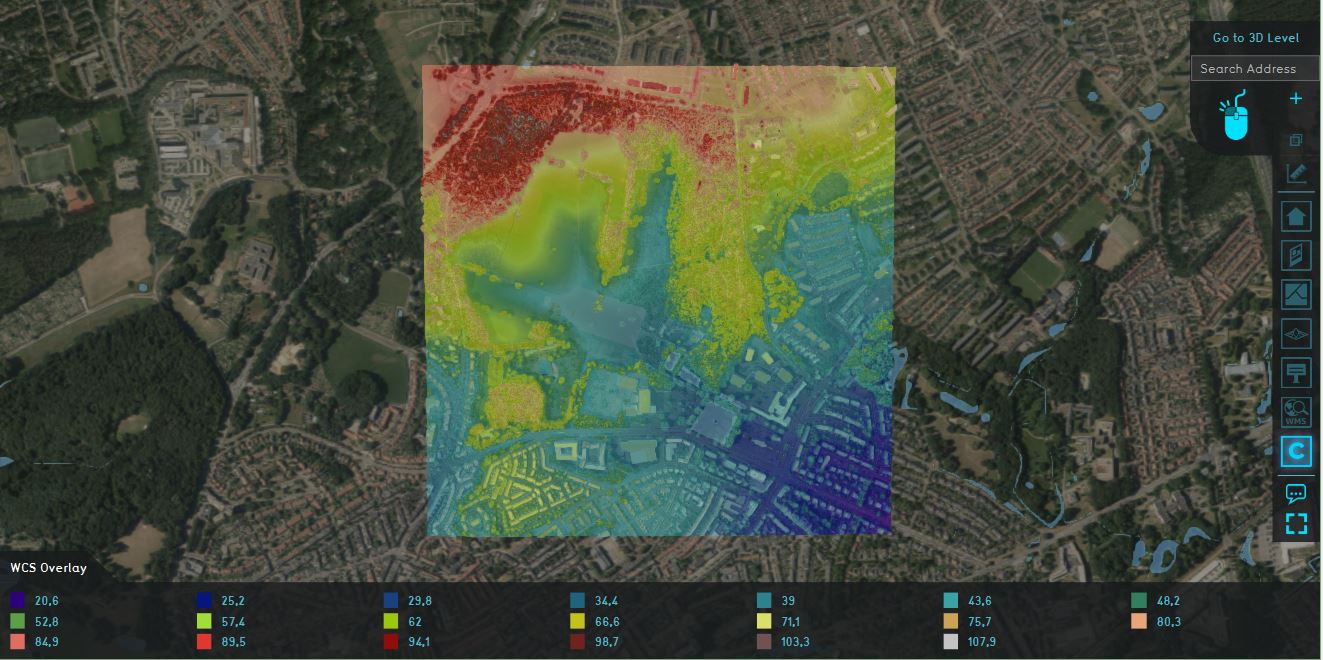 The WCS Overlay is a Grid overlay which can display a GeoTIFF result of a Web Coverage Service query of the project area. The resolution of this result depends on both the grid cell size and the resolution the service can provide. The advantage of the WCS Overlay being a Grid Overlay is that it can be used as input for other Overlays, such as the Combo Overlay and the Water Overlays.
Additional information displayed in hover panel
When clicking on a specific location in the map of the WCS Overlay, the hover panel gives additional information on the value in that specific grid cell.
How-to's
---