Network
Jump to navigation
Jump to search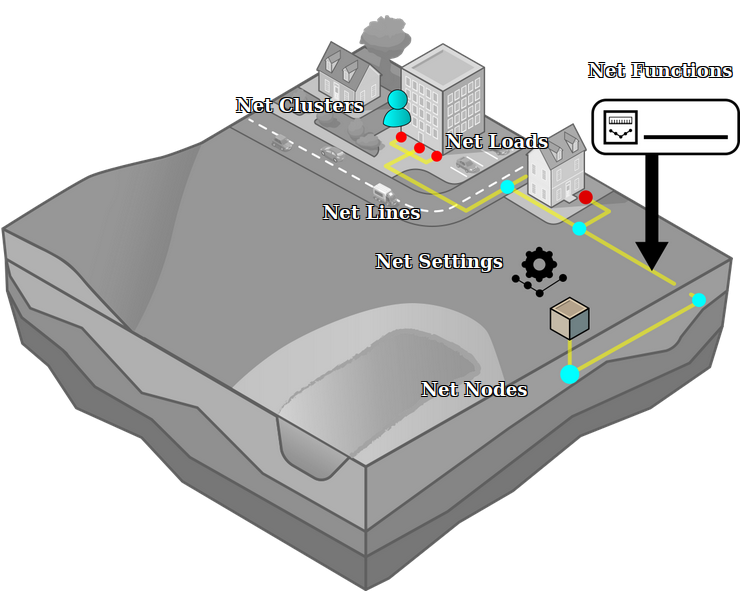 Networks in the platform are composed of multiple constituent components:
Restrictions on networks
Networks cannot contain any cycles. All networks should be defined as a tree. If the network is not structured as a tree, network generation and other calculations may have unexpected results.
A net node can be connected to 1, 2, or more net lines, except when that node is a load node. In that case, a net node can only be connected to exactly 1 net line.
Behavior for networks linked with buildings which are altered during a session are undefined. When using network functionality, the buildings linked to by the network should not be demolished, upgraded, sold to other stakeholders, or otherwise changed.
How-to's
Videos
See also
---