Free Cam
Jump to navigation
Jump to search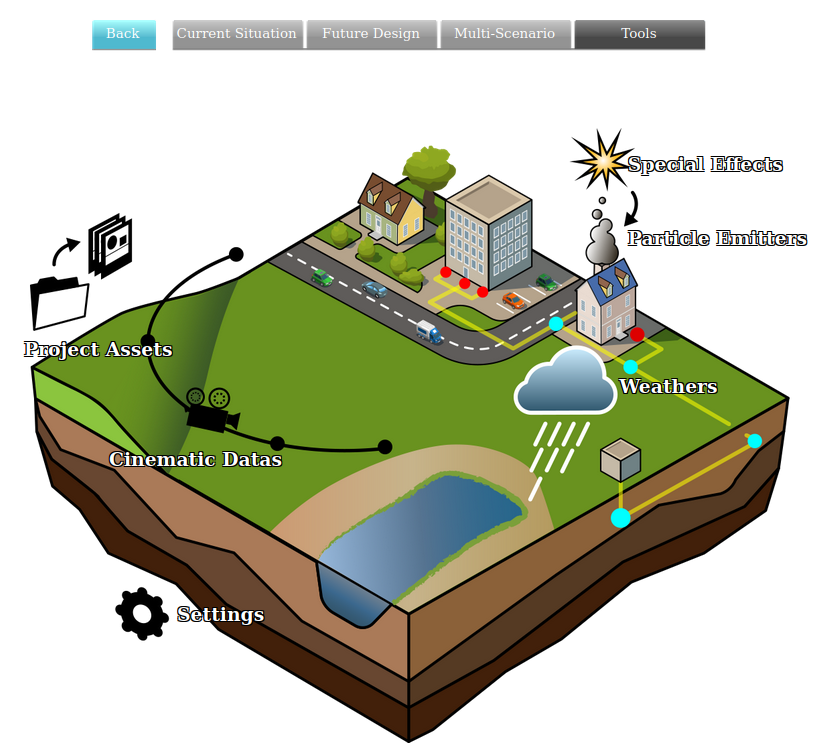 The Free Cam is a short name for free camera navigation mode. In this mode you can freely navigate around in the 3D Visualization.
The Tygron Platform offers an option to activate a free camera navigation mode. This makes it possible to take a screenshot or record a movie of the current situation in the 3D Visualization of the project.
Navigation is possible through the keyboard keys or by pressing the mouse button and moving it. See Camera#Free.
How to use the Free Cam
How to start the Free Cam:
Select the 'Tools' header in the editor
Select 'Free Cam' in the ribbon bar
Select the 'Start Free Camera Navigation Software' option
Notice that the free camera navigation is activated

To return to the normal mode in the Tygron Platform the 'Return to Normal' button in the bottom panel should be selected.

The 3D Graphics can also be modified in the Tygron Platform. To modify the 3D Graphics the 'Switch to Highest 3D Graphics' option should be selected. This option can be found in the Free Cam ribbon bar.
See also
---