Sun angle
Jump to navigation
Jump to search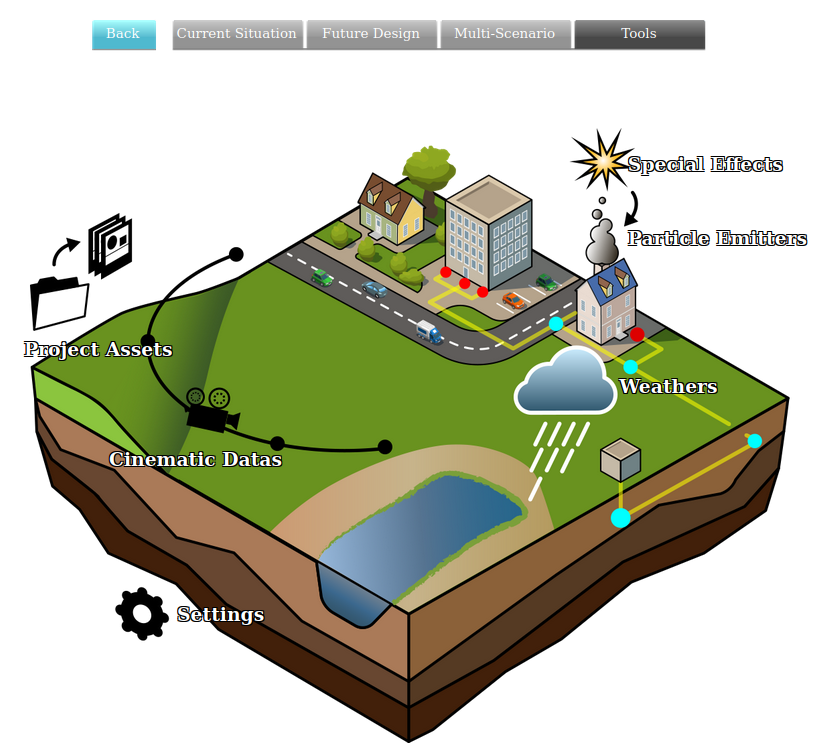 With the sun angle menu, the date and hour of day of your project can be adjusted. This in turn determines the location of the sun in the 3D visualization. Adjusting this setting allows your to visually inspects the shades created by spatial plans, such as wind mills and multi story buildings.
If you are more interested in doing calculations with sun angles and shades, please see Shade calculation model (Heat Overlay)
Sun angle Panel
The sun angle menu can be found by clicking in the Editor on:
Editor → Tools (Ribbon tab) → Environment → Sun Angle
The sun angle menu is visible in the bottom panel of the editor.
With this panel, different settings for the visualization of the position of the sun in the 3D Visualization can be configured. Configuring the position of the sun can be relevant in a use case where wind turbines are placed to determine the reach of the shadows of these wind turbines. Another example use case could be to create a winter morning or a summer evening sky for a cinematic or to play with different times and dates to see how the shadows change surrounding a new housing development scenario.
---